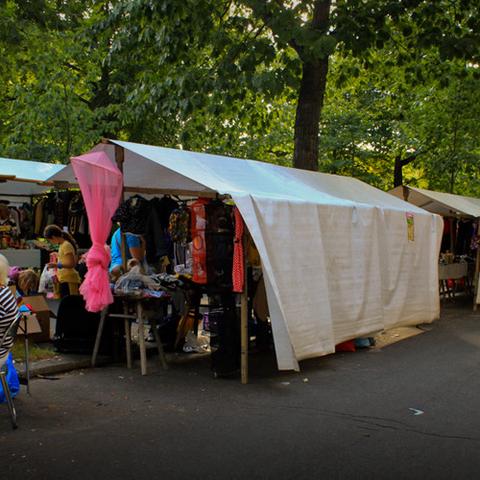 Week 35 of 2012
Recorded on Sep 2, 2012 in Berlin, Germany.
This week I decided to try IK Multimedia's free SampleTank. It was probably the worst experience I've had getting to download a program and installing it. First, signing up on the website and getting to download the program was a pain. By the end of it all I had 6 emails from them in my inbox with instructions on what to do next and confirmations. Installing the program wasn't any easier. The program comes with an outdated verification system. It doesn't install the VST in the right place. Then asks you to install quicktime. After it's finally installed, when you open it in a host DAW you get this message every time you select the plug-in:

-----------
SampleTank is not running with Administrative Privileges.
Administrative Privileges are required to save sounds and user preferences.
Please quit the application and run it again by right-clicking on the application icon and selecting the "Run As Administrator" option.
-----------

But since it's running inside a host DAW it's impossible to do this, so you have to run the DAW itself as administrator to avoid this warning. You might be able to fix it by changing permissions in the folder where it's installed in Windows but I didn't want to spend so much time on it.

On the plus side, the sounds are decent. And I like that you can layer sounds using just one instance of the plug-in. And since it's multitimbral you can even have several midi tracks with different sounds from one single plug-in. But then the GUI sucks.

So, if you have the patience to spend about an hour downloading, installing it, and dealing with error messages, I guess it's worth the download. After all, it's free.
Mood
Melancholy
Sentimental
Brooding
Depressing
Sad
Worrying