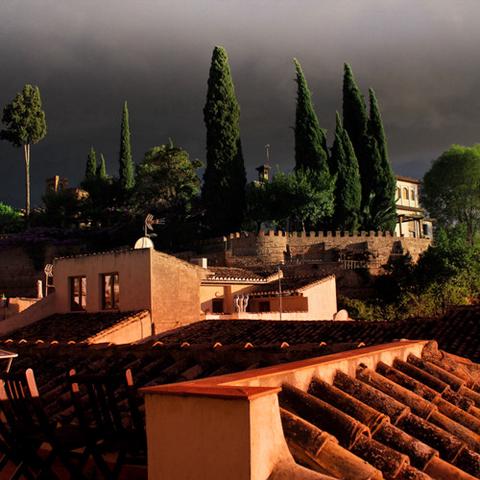 Week 15 of 2012
Recorded on Apr 16, 2012 in Granada, Spain.
This marks the one year anniversary since I started this project. My first song was Week 15 of 2011 and here we are one year later. I've done 48 songs (excluding this one) in the past year. The last two weeks of 2011 I decided not to do any and there was a week last year and one earlier this year when I just didn't manage to do a song on time. I'm sure there will be more weeks in the future when I won't be able to do a song, especially in the summer since I will be moving countries.

To celebrate the one year anniversary I decided to finally use something else besides what came bundled with Cubase. I downloaded the free Native Instruments players for Kontakt, Reaktor, and Guitar Rig, as well as Mikro Prism. I expected the included sounds and presets to be better. I didn't find many interesting synths and sounds that were usable for making the base of an electronic song. There are a lot of atmospheric type sounds but not that are really playable, just more to fill a song. Maybe when I play around more with them I will find better sounds that I could make use of.
Mood
Yearning
Easygoing
Thoughtful