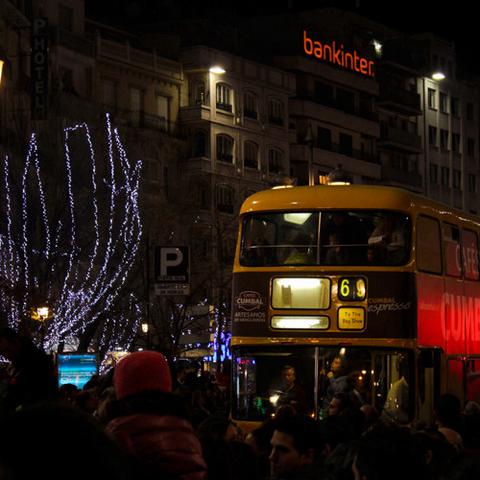 Week 1 of 2012
Recorded on Jan 6, 2012 in Granada, Spain.
First song of the year, after I decided to have a two week break. Let's see how many songs I can finish this year since I'm not sure what I will do all year. If I don't go traveling or do things where I won't have access to my computer and equipment I'd like to have close to 50 songs. Also, you can expect some changes to the website ;)

As happens often, this song started with a certain instrument and by the end it was of least importance for the song as new instruments were added and created what ended up being the main parts of the song.

I think Spector is now my least favorite synth in Cubase. Not because of the sounds but because it is very unpredictable. It strangely changes from note to note, sometimes sounding like a completely different preset. Sometimes the loudness changes from note to note and some notes don't even play sometimes.
Mood
Cool
Interesting
Easygoing
Playful
Sweet
Virtual Instruments
HALionOne
Monologue
Prologue
Spector